Rishi Narain Sports Marketing (RNSM) is one of India's leading sports marketing and management companies.
Since inception, we have carved a niche for ourselves in the areas of sports marketing, event conceptualization and implementation. We at RNSM specialize in amplifying your business's reach, thereby, not only procuring new customers but also establishing lasting relationships. With nearly two decades worth experience in conceptualizing and organizing events in India – and abroad – we help ensure 'top-of-mind' recall for all our partners.
RNSM organizes India Golf Expo (South Asia's largest gathering for the golf industry), publishes Golf Digest India (the Indian edition of the world's most widely-read golf monthly), and organizes professional, amateur and corporate golf tournaments across India, rest of Asia, Europe and USA. Over the years, we have raised and managed an estimated $70 million in sponsorships.
Our customized events are designed to enhance your brand visibility and offer strong media mileage, unparalleled customer satisfaction and a high level of engagement with the bloodline of any business – its customers. To understand or discuss how golf can power your brand, please get in touch.
About The Founder,

Rishi Narain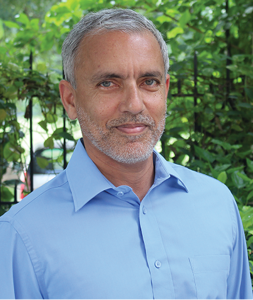 Rishi Narain is India's foremost authority on golf. A gold medalist at the 1982 Asian Games, he is also a former All India Junior & All India Men's Amateur Champion. Rishi was the first Indian to play NCAA college golf in USA and now plays on the Indian Senior Amateur Team.
Rishi served as Honorary Secretary of the Indian Professional Golfers Association from 1989-1996. He has spoken at the World Golf Forum (Wales 2009) and Asia Pacific Golf Summit (2009-2015) too.
Rishi is currently Editor-in-Chief and Publisher of Golf Digest India, the country's leading monthly, and has penned over 1,000 sports columns in Economic Times and Times of India. He runs the annual India Golf Expo, a congregation of over 500 professionals in the golf industry in South Asia.
An astute marketer of sport, Rishi has sourced and executed over Rs 200 Crore in brand sponsorship in Indian golf at the professional, amateur, junior and corporate levels. He has consulted with developers of golf courses such as DLF, ITC, Jaypee Greens and Sahara Aamby Valley, and has made business plans and feasibility reports for several other projects.
In 2015, Rishi Narain was named as one of the 30 most influential People in Asian Golf by Asia Pacific Golf Group, Singapore, and Golf Inc. magazine USA.