Introduction & Credentials
RN Sports Infra
A Division of RN Golf Management Pvt. Ltd.
The founder of RNSM, Rishi Narain, has rich experience in golf course design & commercial feasibility consulting with some of India's best-known courses (such as Gurgaon's ITC's Classic Golf Resort, Golden Greens & DLF Golf & Country Club; Greater Noida's Jaypee Greens, Amby Valley Resort in Lonavala, M3M Golf Estate in Gurgaon and other real estate related golf developments in India & overseas) and develops realistic business plans for Golf & Leisure related Real Estate Developers and City Planners. RN Sports Marketing offers a unique perspective, having tracked and consulted with successful and unsuccessful golf-based sports developments in India for the past 25 years with an in depth understanding of marketability of golf and sports-based developments. Our objective is to ensure the golf/ sports related project is started with sound commercial assumptions so that the promoter can plan investments, brand positioning, allied facilities and partners.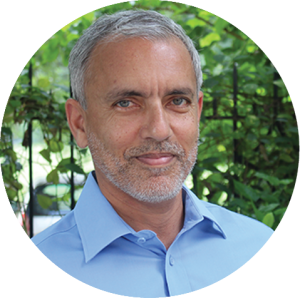 Over 25 years' experience in golf related developments in India
Recognized as one of the 30 Most Powerful People in Asian Golf by Asia Pacific Golf Group (Singapore) and Golf Inc. Magazine (USA), 2015
Former professional golfer and Gold Medalist at the 1982 Asian Games
Speaker at Global Golf Industry events such as World Golf Forum (Wales 2009) and Asia Pacific Golf Summit (2009-2015)
Runs the India Golf Expo Exhibition and Conference since 2015 which consolidates expertise of international and Indian golf course designers, master planners, construction companies and related companies
Received "Asia Pacific Pioneer" Award at 2019 Asia Pacific Golf Summit
Board Member, India Golf Industry Association, since 2015
RN Sports Infra (formerly known as FRA International) contributes to golf and sports facility development by extending knowledge and marketing services resulting in sustainable and quality sports related facilities which stand the test of time. RN Sports Infra's end to end approach ensures the design and master plan is made keeping in mind the end user and economical and optimum Operations. While many golf & leisure facilities have been built across India, most have taken too long to attain commercial viability due to grave strategic errors by the promoters and false assumptions. Our mission is to protect the interests of the promoters by ensuring they make the right decisions and choose the right partners every step of the way especially in the preliminary stages when many of the major decisions are taken. Tie ups with major international & Indian golf course architects, master planners, clubhouse architects, and construction companies enable RN Sports to draw on the best consortium of service providers to provide seamless and coordinated end to end solutions to a developer. Our comprehensive understanding of factors leading to success and failure of various Indian and international golf cum recreation real estate developments enables us to pass on the knowledge to new developers, saving crores of rupees in potential errors and enhancing revenues from Day One.
Projects executed by RN Sports Infra
300 Acre Residential Project with 18 Hole Championship Golf Course Project, Chennai 2019
Feasibility study conducted and submitted for the Golf course project.
Financial analysis for the Golf course construction and operating expenses for first 3 years.
Wave Infratech Pvt Ltd.
Successfully completed the feasibility study & design concept for Wave City Club Ghaziabad – one of the largest integrated township in India.
Baagmar Realtors P Ltd, Nashik
Feasibility study for Golf course (9 Hole) oriented residential township.
MDL Energy Pvt Ltd, New Delhi
Concept, Feasibility study for an 18-hole Golf course & real estate project in Hyderabad – Telangana.
Banbury Golf & Country Club, UK
Feasibility study for remodelling of 18-hole Golf Course & Club house at Banbury UK.
Cambay Resorts, Jaipur
9-hole executive golf course and world class driving range.
Concept, design, build.
Emaar MGF Mohali Hills
9-hole executive golf course and world class driving range
Concept, design, build.
M3M Golf Estates, Gurgaon
4-hole executive golf course – build.
DAX Developers, Hyderabad
Concept, feasibility, preliminary routing.
Landcraft Developers, Ghaziabad
6-hole executive course and sports club – concept, feasibility and design.
Rakindo Golf & Country Club, Coimbatore
Commercial Feasibility Review for SBI.
Great India Place, Noida
Sports Club and Golf Driving Range – concept, feasibility, design and build (Driving Range only).
Ansal Golf City, Lucknow
Multi sports club and training facility – concept, feasibility, design of club and golf driving range (Review of golf course design)
3C Sports City, Noida
Concept, Feasibility, Design of 9-hole course.
Golden Greens Golf Resort, Gurgaon
12-month Marketing and sales tie up – raised annual operating revenues by 30% Y-O-Y.
1. Case studies
Successful golf centric developments in South Asian countries and India.
Pricing Benchmarks of comparable golf related developments.
Market Outlook of Tourism
Key Aspects impacting marketability and commercial viability
2. Site & Location Analysis
Present condition of the project site and its impact on feasibility.
Water Requirement projections
STP Water usability benchmarks
Golf Market in the vicinity
3. Project Facilities Recommendations.
Recommendations and suggestions for the Golf course & related leisure development with recommended space allocation, complimentary facilities for optimum revenue generation and membership sales.
Integrating with the other facilities
4. Financial Projections.
Development Cost assumptions such as land development, landscaping, construction, approval and including provision for physical and price contingencies, interest during construction and other financing costs, pre-construction expenses etc.
Golf Course projected annual Operation & Maintenance Cost
Development scheduling and phasing strategy
5. Recommendations
Potential Investors
Architects & Planners
Specialist Construction Companies
Golf Project Management Companies
Irrigation & Drainage Experts
Environmental sustainability specialists
Ongoing Consulting Services by RN Sports Infra
For more information contact:
Rishi Narain
Email: rishi@rnsportsmarketing.com
Mobile: +91 9811801403