RN Sports Marketing (RNSM) is one of India's leading sports marketing and management companies. RNSM organizes India Golf Expo (South Asia's largest gathering for the golf industry), publishes Golf Digest India (the Indian edition of the world's most widely-read golf monthly), and organizes professional, amateur and corporate golf tournaments across India, rest of Asia, Europe and USA.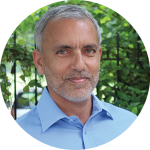 Rishi Narain is India's foremost authority on golf. A gold medalist at the 1982 Asian Games, he is also a former All India Junior & All India Men's Amateur Champion. Rishi was the first Indian to play NCAA college golf in USA and now plays on the Indian Senior Amateur Team.
In 2015, Rishi Narain was named as one of the 30 most influential People in Asian Golf by Asia Pacific Golf Group, Singapore, and Golf Inc. magazine USA.
India's No.1 Source For Golf News and Knowledge – Indian Golf & Golf Courses